Sixteen Cube Truss
(About Building Systems)


Sculpture
Historic Thomas Square
Honolulu Hawai'i
December 2020 - June 2022

Curator: Marion Cadora, Mayor's Office of Culture and the Arts
Material: Wood, Cordage, Paint
Dimensions: 5'-0" L x 5'-0" W x 10'-0" H

Located on the Beretania Street side of historic Thomas Square, this sculpture demonstrates another basis for architecture in Honolulu. Creating a moment to observe the technology of lashing used structurally in common building systems or framework. Appropriating the example of a structural truss in architecture, this scaled model sculpture timetravels to present a real prototype to intervene in revealing a ghost modernism example of interlocking squares held together by the indigenous technology of lashing inspired by traditional cordage used on Hawaiian wa'a, or canoes. The work, made of wood constructed by Ian Eichelberger and held together with lashings installed by Hawaiian artist Kupihea, is presented as a testimony for justice-advancing architecture in Honolulu.



---
PROJECT ANNOTATIONS

*See: Justice Advancing Architecture Tour


---
MAHALO TO THE TEAM

Marion Cadora
Kehaulani Kupihea
Ahukini Kupihea
Ian Eichelberger
Harvey King
Amir Mirza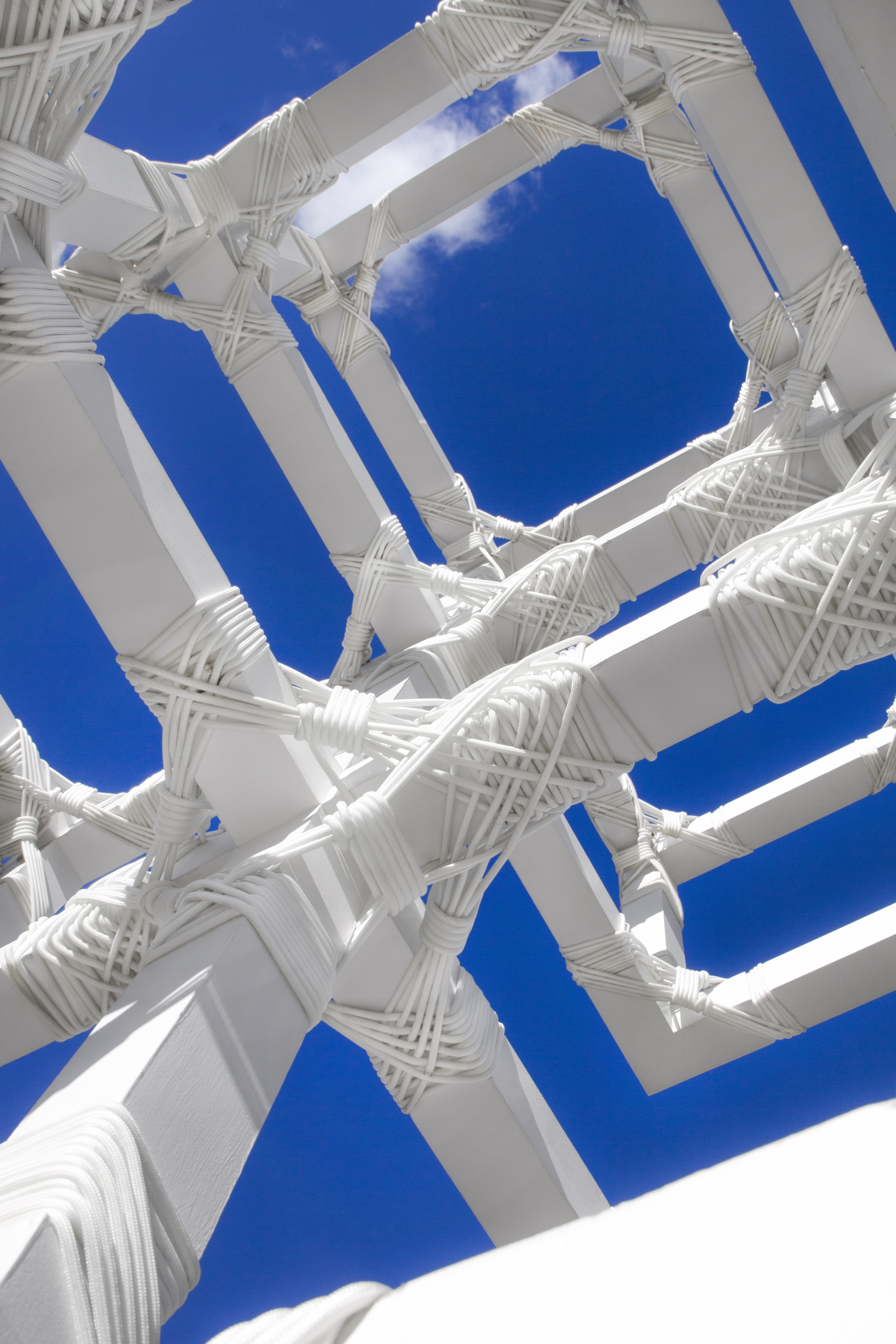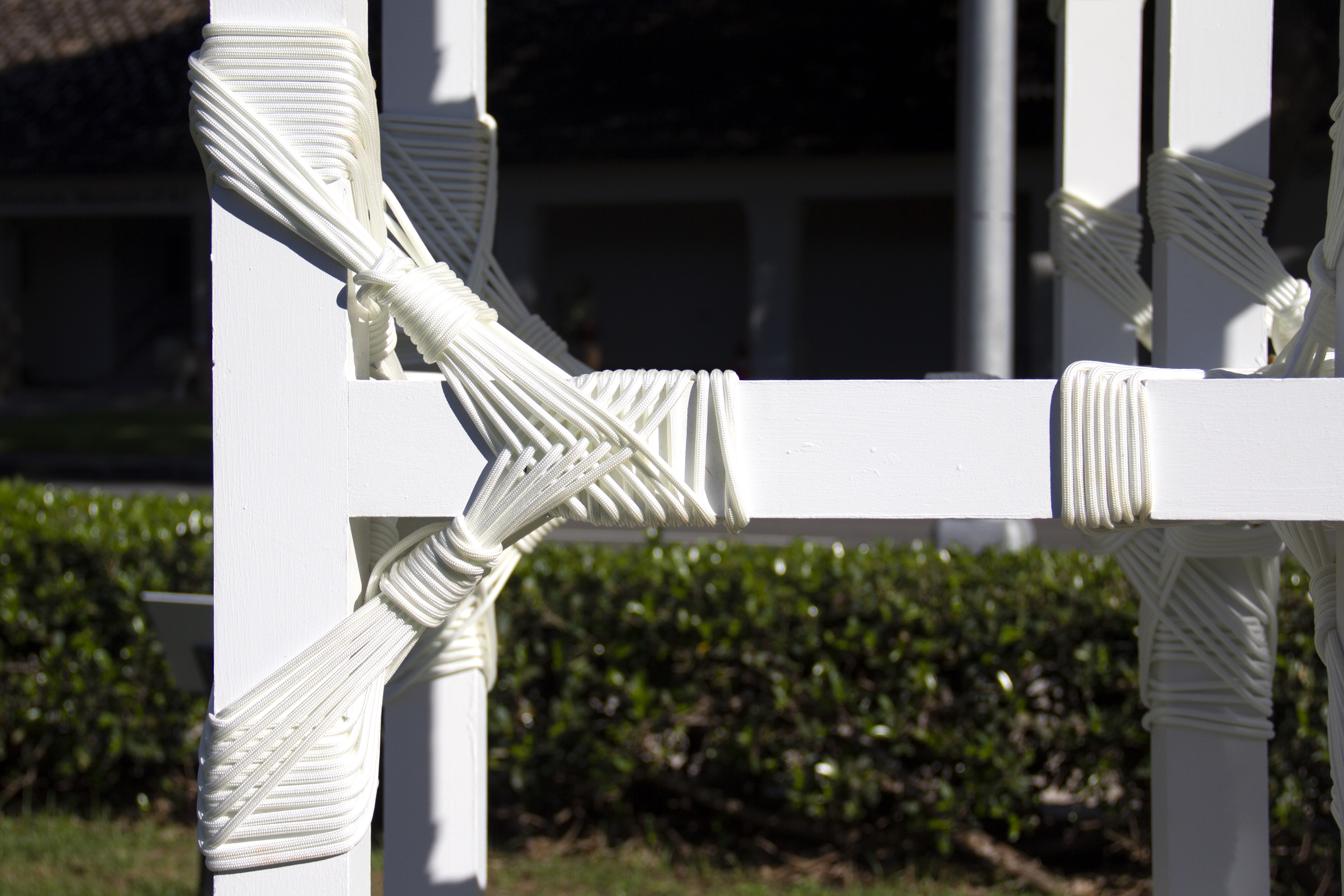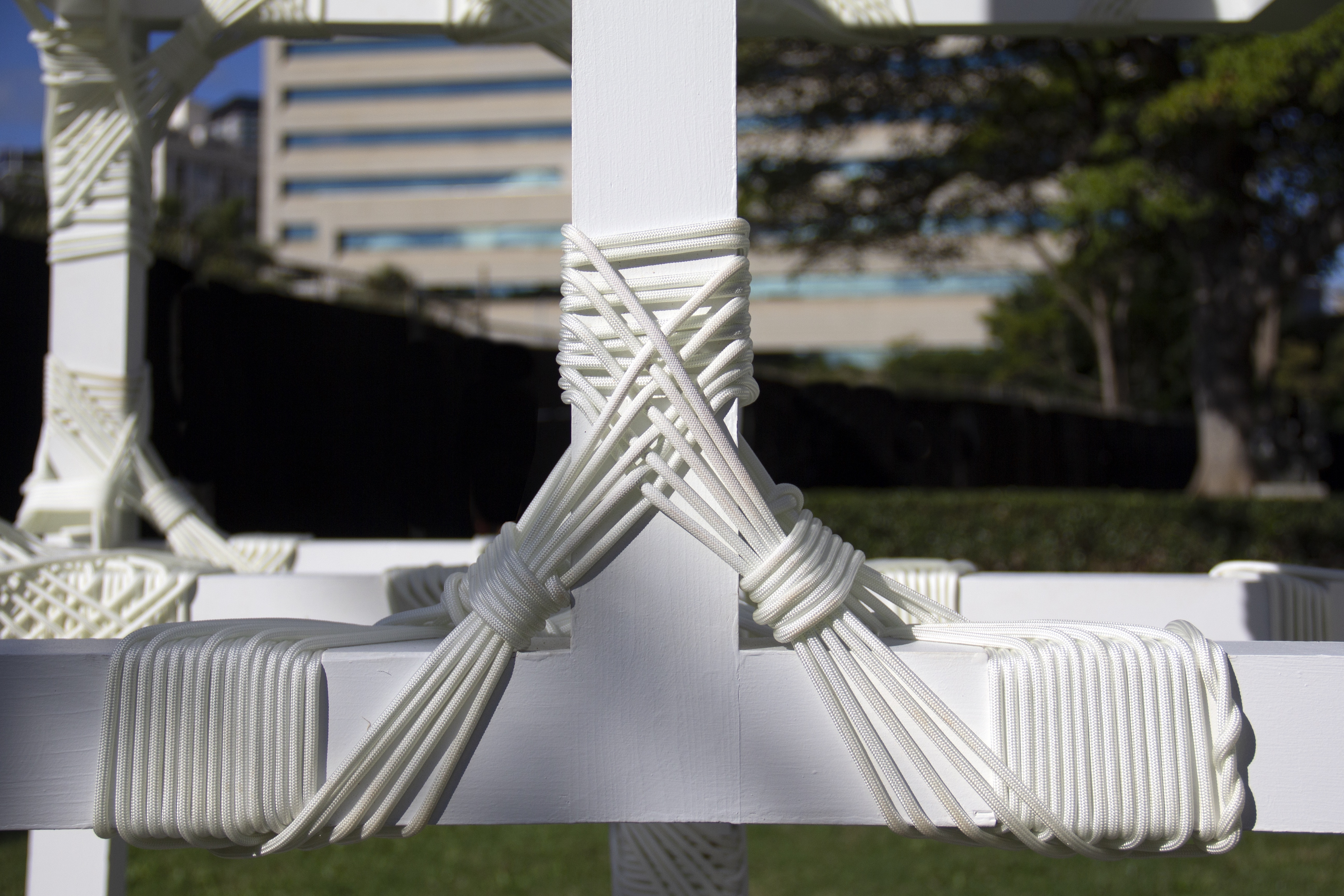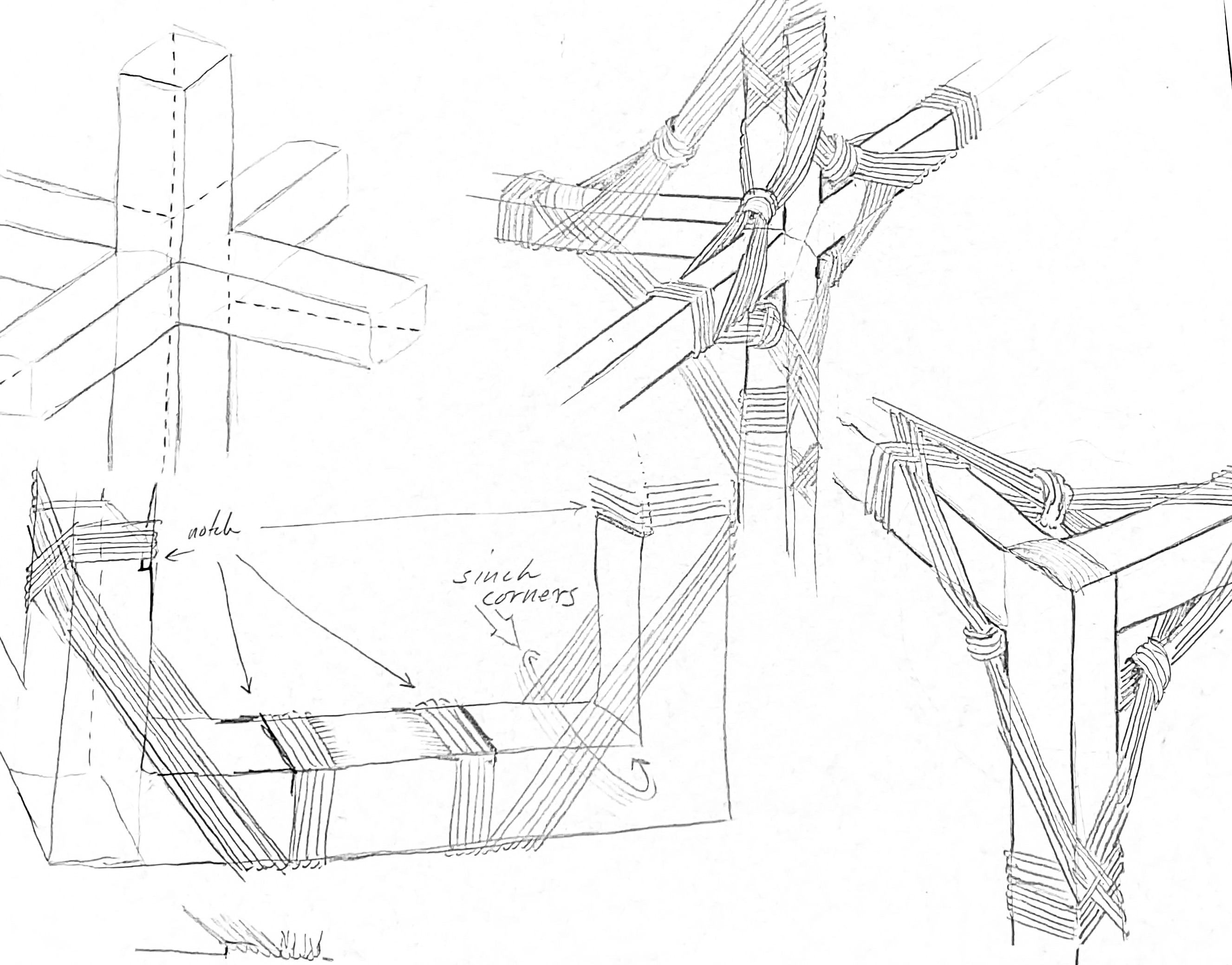 ---