Sixteen Cube Truss
(About Building Systems)
Sculpture
Historic Thomas Square
Honolulu Hawai'i
December 2020 - June 2022
Curator: Marion Cadora, Mayor's Office of Culture and the Arts
Material: Wood, Cordage, Paint
Dimensions: 5'-0" L x 5'-0" W x 10'-0" H
Located on the Beretania Street side of historic Thomas Square, this sculpture demonstrates another basis for architecture in Honolulu.

The work creates a moment to observe the Pacific technology of canoe lashing typically used in canoes, or wa'a, adapted for structural use in a building truss, a common building systems or framework in architecture.

The sculpture travels in time to present a real world prototype that combines the technologies of two histories in ways that are crucial for our future, for instance the respect and incorporation of native building technologies into today's built environment and daily life.

The artist designed and produced the work and commissioned Ian Eichelberger to craft the wooden truss, and Kupihea to install the lashing accordingly. The work presents a testimony for justice-advancing architecture in Honolulu.
---
PROJECT ANNOTATIONS
This project belongs to a series of studies that include iterations and conversations around the works
THREE HOUSES
and
THATCH ASSEMBLY WITH ROCKS
.
---
MAHALO TO THE TEAM
Marion Cadora
Kehaulani Kupihea
Ahukini Kupihea
Ian Eichelberger
Harvey King
Amir Mirza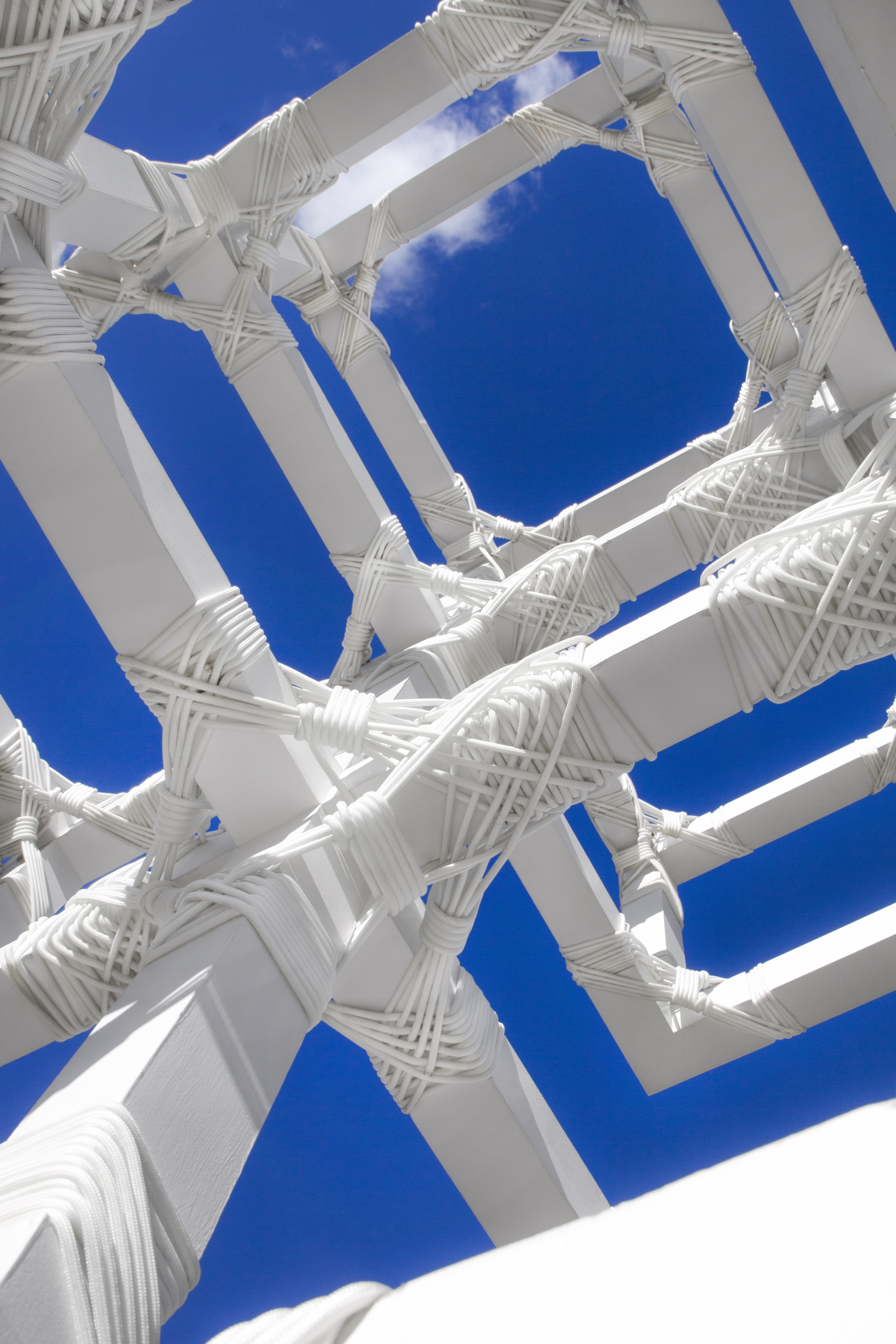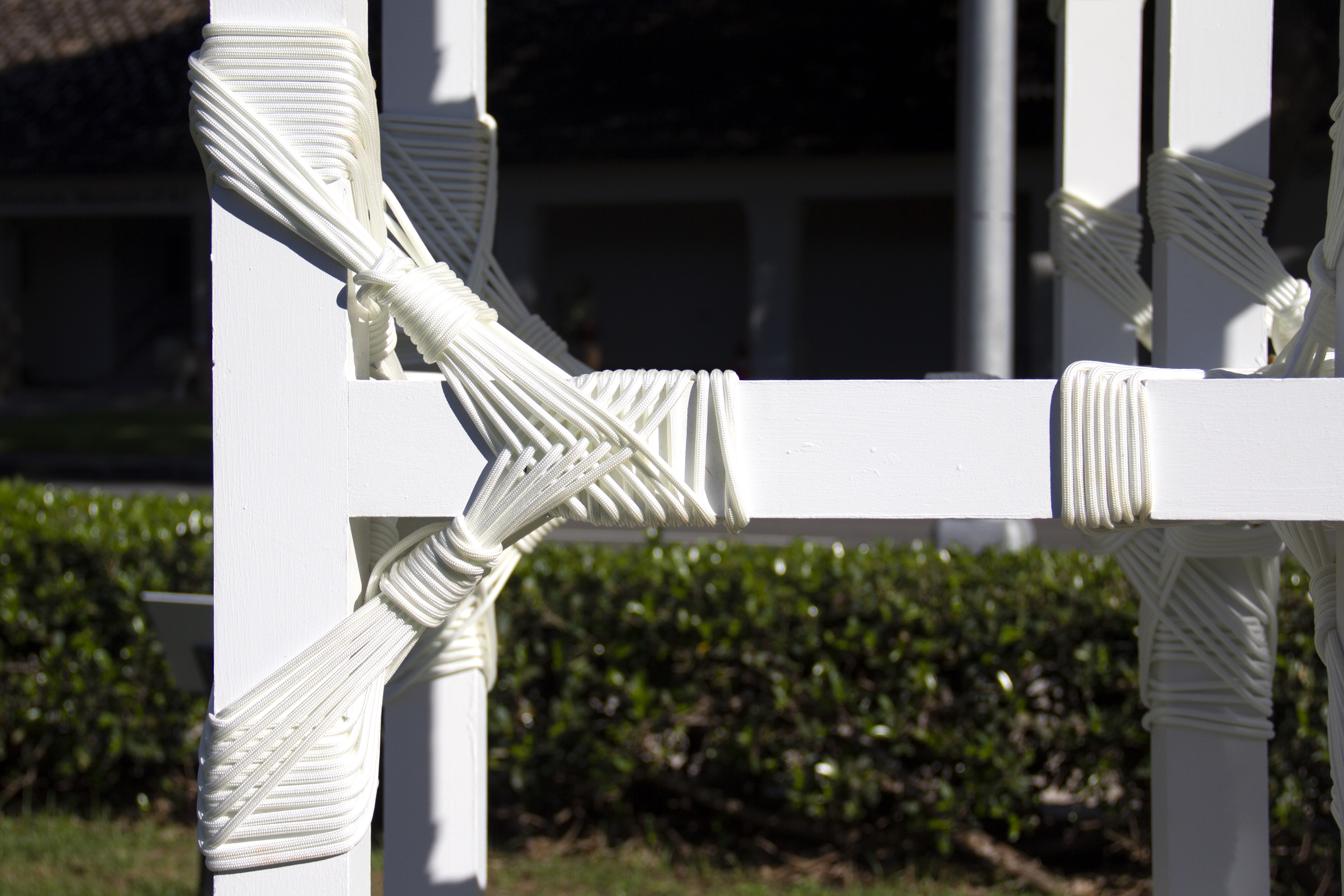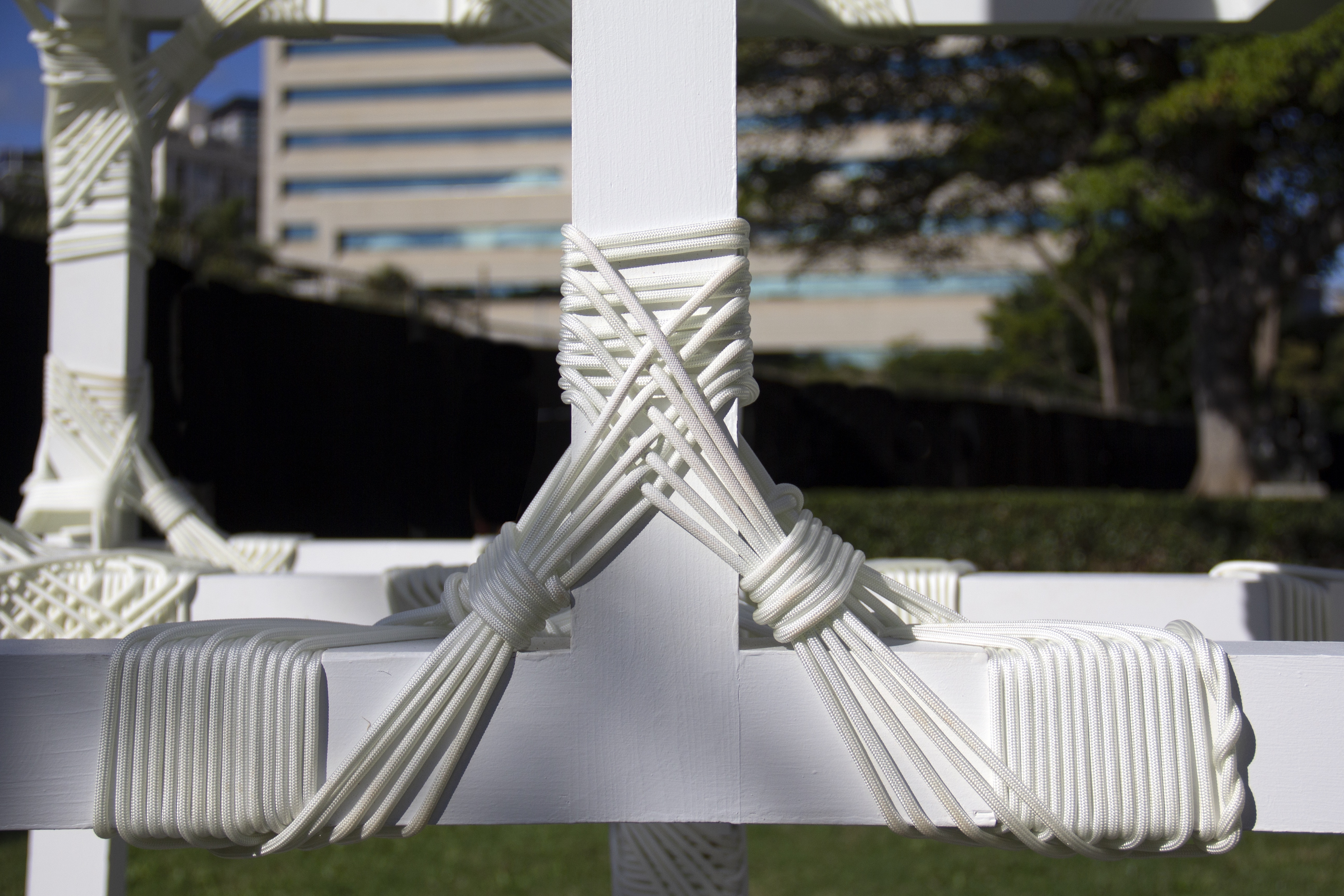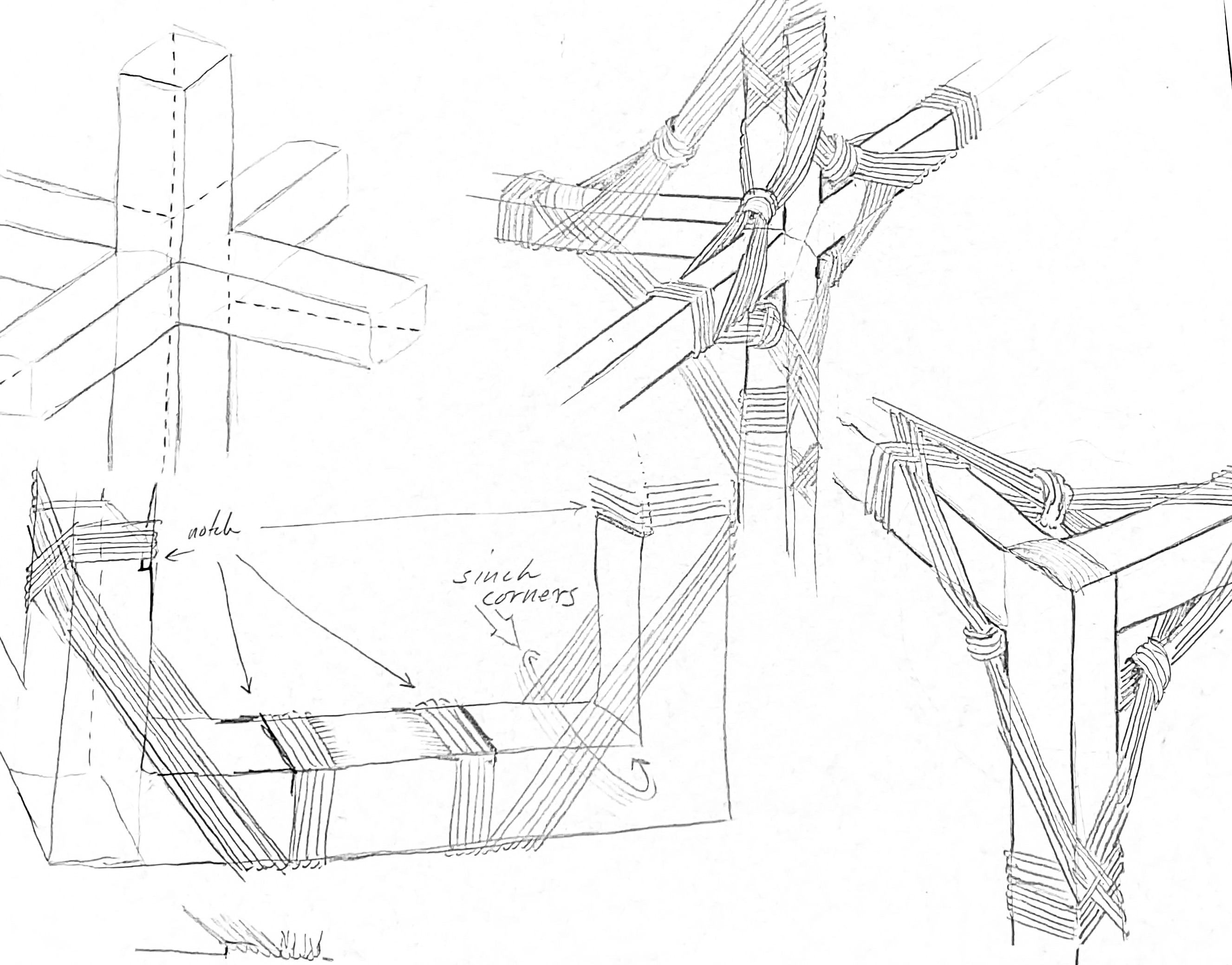 ---